People, businesses, and not-for-profit organizations have been residing in a world that is predicated on information symmetry and asymmetry since Nigeria gained its independence in 1960. The two information kinds must be possessed for enterprises, non-governmental organizations, and governmental organizations to succeed. A leader who owns symmetry messages or information is one who has knowledge that others in other enterprises or organizations do not. The ability to create and capture value that managers of other establishments are unable to generate and from which they do not gain offers managers of human and material resources an advantage. The management of other organizations are acting or acting in this situation of information asymmetry. This indicates that the managers are lacking the necessary information.
Our check indicates that this description has appeared throughout time in academic writing and professional journals, particularly in the field of integrated marketing communication. However, American military personnel developed the VUCA world idea some time ago as a result of challenging circumstances they encountered while performing their duty. Based on a variety of sources that our analyst investigated, American military personnel utilised this notion to clear up recognized snags using leadership-related presumptions to comprehend challenging scenarios and propose suitable answers.
Since then, VUCA, which stands for volatility, uncertainty, complexity, and ambiguity, has been used in nearly every aspect of business and human life in both the global north and south. It is not the purpose of this piece to explain how it has been applied in the corporate sector. Instead, it concentrates on offering some perspectives on how Nigeria and Nigerians are experiencing the world ahead of the general elections in 2023, particularly the presidential election.
Volatility
The VUCA world necessitates significant capacities and talents to respond to unforeseen changes based on available information and emerging material resources, such as technologies, it is evident from the American military perspective depicted before. Leaders need to deliberately use knowledge and resources to create opportunity for all stakeholders to succeed in their own ways. Nigerians understood what they want in terms of meaningful and lasting growth that left no one behind, regardless of ethnic group, sex, religion, and socioeconomic class, throughout the more than 30 years of the military governments. However, citizens are limited in their ability to exercise their civic rights due to the suspension of the laws and regulations that would otherwise enable them to make well-informed choices. This was primarily responsible for the harsh VUCA environment.
When the country fully reverted to democratic rule in 1999, things appeared to be looking up because constitutions and legal provisions for some political decisions had been reinstated. Like other democracies throughout the world, the country began to experience its share of unforeseen events, political ploys, and non-state actors prepared to undermine democratic government in all of its manifestations. Since 1999, the socioeconomic and political indices have been unpredictable, placing businesses and people in a VUCA world. As stated earlier, the focus of this piece is on situating the general elections in Nigeria in 2023 within the context of the volatile, uncertain, complex, and ambiguity (VUCA) world that has long served as a useful framework for comprehending challenging circumstances requiring strategic leadership.
Since 2021, Nigerians have seen significant political permutations from the political leaders and their parties on who will be the next president, similar to what happened before the previous elections. Our analyst believes that the political elites have been successful in stoking and maintaining a number of concerns ahead of and during primary elections. They were successful in turning the virtual world into a battleground by selling application forms for various posts at prices that attracted the attention of all citizens, particularly internet users. Due to opposing viewpoints that were stated and influenced by political elites' machinations before the elections, buddies on the sphere turned into adversaries.
Uncertainty
Political parties and politicians practically sold the zoning idea to the southern region. Due to the main opposition party, the People's Democratic Party, failing to uphold the idea, it was unclear a few days before the primary elections if the ruling party, the All Progressives Congress, would eventually implement it. Based on this, our analyst concludes that both groups were successful in luring Nigerians who lacked first-hand knowledge of the idea's demise into the world of information asymmetry.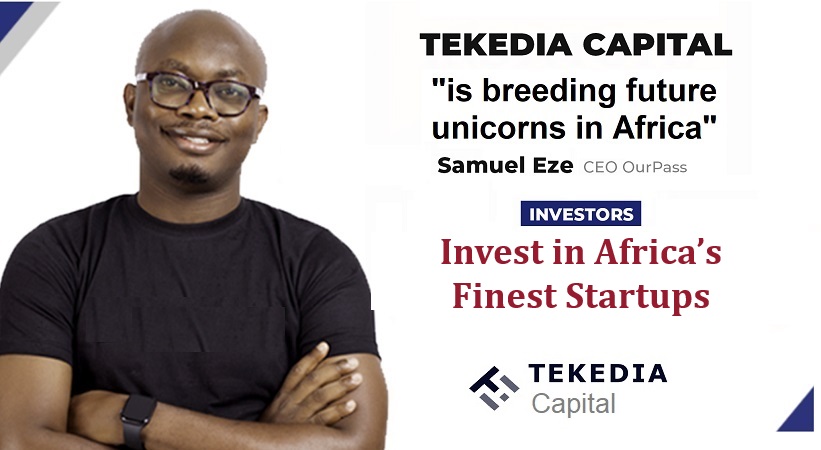 Complexity
When the main opposition dropped the zoning idea, the realization of the ambitions and aspirations of the southern region initially became difficult. It was tense when the ruling party nominated Senator Bola Ahmed Tinubu, a former governor of Lagos State who has been seen as a political godfather of the South West. Nigerians, particularly the youth, were startled that political figures that had ruled the country since 1999 still made the race for president. They consider Mr. Peter Obi, the former governor of Anambra State, to be the main opposition party's candidate because he is more qualified and competent. They contend that Mr. Peter Obi was expelled from the party by forces opposed to expected positive changes in Nigeria.
Ambiguity
Although Mr. Peter Obi has been told by the political gladiators that he cannot win the presidential election in 2023, the majority of young people (netizens) believe he has the capacity and ability to lead Nigeria in the current VUCA world (where socioeconomic indices are not favoring citizens and the country's place in international politics is eroding annually). Many of the gladiators have frequently criticized Mr. Peter Obi, who is running through the Labour Party, for lacking structure. They added that social media does not win elections. They assert that LP has no actual voters who will be present at the various polling places, only online voters. Unlike online voters, who would be posting, like, and sharing information on numerous social networking sites on election day. With these comments, the political gladiators and public affairs analysts have successfully raised the level of ambiguity around the choice of the presidential candidate (Mr. Peter Obi).
Mr. Peter Obi, the new product that young people hope would improve the socioeconomic and political climate of their country, fits into the ambiguity component of the VUCA world. Everyone now appears to be experiencing the haziness of reality and the ambiguity of the conditions. Yes, there is a daily increase in the number of young people signing up to vote. However, are they able to build the kind of structure required to win elections in Nigeria? Answering this question is crucial since political gladitators and public affairs specialists are still sowing misunderstanding about Mr. Peter Obi's voting cause and effect.
Think or Sink?
Political elites are undoubtedly well-positioned as holders of symmetric knowledge due to their closeness and strategic relationship with other societal elements. Consider how you can behave differently during the 2023 presidential election, together with every other citizen. Voting should be based on considering the advantages and disadvantages of a candidate's leadership style, accomplishments, and capacity to lead in the VUCA scenario that was previously portrayed for Nigeria. Our analyst points out that not only corporate and political leaders or politicians need to comprehend the assumptions of the VUCA environment to solve difficulties in order to make effective decisions during the election. The premises must also be taken into account by the populace, particularly the electorate.
For instance, citizens should look for accurate information from dependable sources because political parties, officials, candidates, and their followers will continue to utilize a variety of strategies to create muddled causes and consequences. Understanding how media conventions or procedures produce electoral and governance concerns favour the political elites more than the general public during an election cycle is necessary. Not all national media works for the benefit of the public. Citizens must have a fresh viewpoint on each problem and use flexibility in their decision-making if they are to overcome the unpredictable conditions.
As other players would continue to prosper through the aspects created for the complicated problems, it is necessary to develop collaborative leadership in order to address the identified complex issues. The secret to handling unclear situations is to listen and think in different ways. It is not always necessary to view candidates who are deemed competent and qualified as saints. It is necessary to go further into their histories and present to see how they could support Nigeria in the VUCA world of today.