According to Kantar TNS, the total number of enrolled BVN (bank verification number) users, in Nigeria, is close to 35 million as at September 2018. The implication is that we have 35 million people with bank accounts in a country of 200 million people.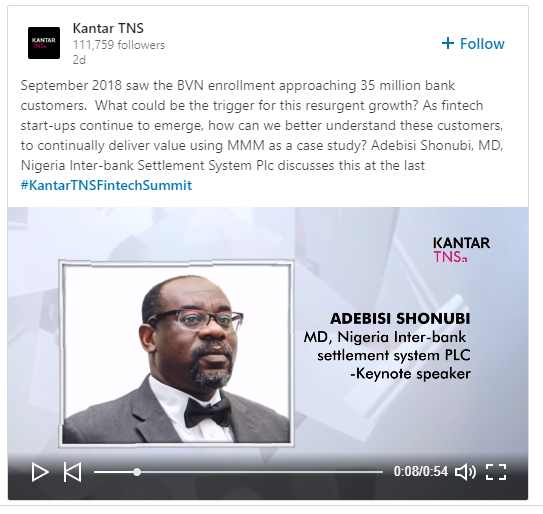 This old video provides the distribution by state when the total BVN number was around 30 million BVN enrollees (numbers as at 2017 Kantar Fintech Summit, Aug 2017). There was also a case study on MMM, the ponzi scheme. Mr. Adebisi Shonubi, the Managing Director of the Nigeria Interbank Settlement System (NIBSS), the organization that makes it possible for Nigerian banks to cross-serve customers (think of using ATM of another bank), provided the numbers including the distribution by states. Kano has about 6% bank penetration rate while Katsina is at 4%. But Lagos has already hit 50%.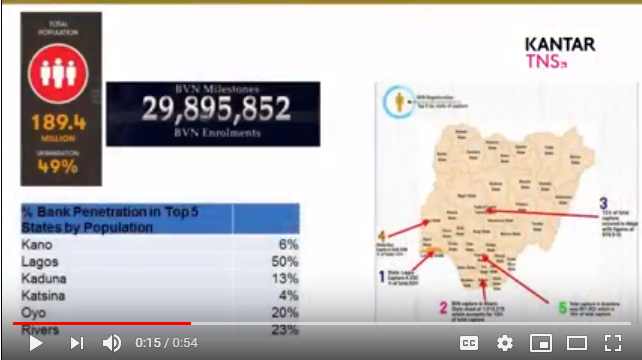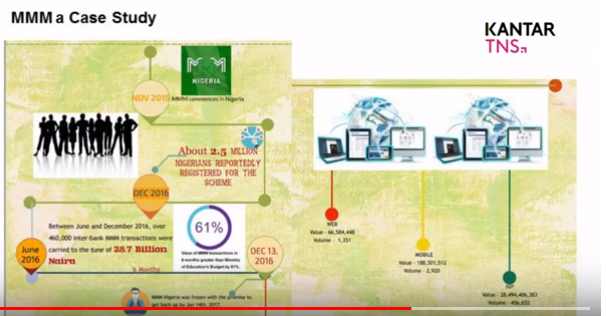 Source: Kantar (2017)
---Will you join me at Tekedia Business Webinar? $15 (or N5,000).
Click and register here.
---Visit our
Store
for my books, cases, notes, etc. Now, enjoy our
consolidated subscription
for all contents (past, present and future).
-- We offer
Advisory Services
(tech, strategy & Africa).