The Wall Street Journal has a very brilliant piece (paywall) where it noted that the path to reaching the next billion on mobile will be video and voice.
The internet's global expansion is entering a new phase, and it looks decidedly unlike the last one.

Instead of typing searches and emails, a wave of newcomers—"the next billion," the tech industry calls them—is avoiding text, using voice activation and communicating with images. They are a swath of the world's less-educated, online for the first time thanks to low-end smartphones, cheap data plans and intuitive apps that let them…
I agree perfectly that voice is a channel for the future, for the developing regions of the world. However, the video channel is not certain because consumption of video in places like Africa is still a luxury, as broadband cost is still high. Sure, in India with what Jio is doing, data plans are actually, relatively, cheap. But that is not the African case.
As I noted  few days ago, we are going through a transition in computing where AI will drive many aspects of our lives. Among other things, AI will anchor voice computing which will be a huge element in mobility.
The mobile-first is matured and a new mantra is in town: "AI-first". That means the focus of leading tech companies now is how artificial intelligence (AI) will drive everything they do. This is the battle that will decide the category winners of the utilities disguised as global tech firms. With human-like characterizes, software will be smarter and more adaptive.

From Siri to Alexa, Cortana to Bixby, you will see amalgam of platforms and productivity services running on cloud with AI at the heart of them.
Why Voice Computing Will Be Huge
Simply, the level of illiteracy in Africa is still high. As I noted in a piece in the Harvard Business Review many years ago, one of the challenges in Africa ecommerce is illiteracy. With high level of illiteracy, text-based communication will be hard. The implication is that most African citizens can neither participate nor consume the products delivered in text.
Literacy rates: Even if all the infrastructure and integration issues are fixed, illiterate citizens may be unable to participate directly on e-commerce sites that require reading and writing skills. Chad, Niger, and Burkina Faso, for example, have literary rates less than 30%. Without investing in the education of these citizens, the pool of potential customers for web entrepreneurs is greatly reduced.
With the evolving trajectory in voice-based assistants like Siri and Alexa, the opportunities are emerging for companies to key into voice computing with applications. African business sectors will benefit as that will help them reach new customers, especially the low or poorly educated ones, with solutions, overcoming the contemporary difficulties. One of those sectors will be banking.
Voice Mobility for African Banking
Mobile banking is already penetrating in African cities. We have the apps, USSD and SMS banking. Besides, most banks in Nigeria are working on agency banking which provides a way to reach rural communities. The technology supporting this agency banking is still anchored on text though delivered on mobile. The use of text limits penetration since some of the customers are not well educated. However, if the banks adopt voice based computing, in their solutions, they will make progress.
Agency Banking (or branchless banking) is a means for a traditional bank to cost effectively extend its branch network through the use of authorised agents.  This enables the bank to provide low-risk services to customers in remote and rural areas that are difficult to service using traditional branches.  The bank benefits through a larger customer base, boosting financial inclusion, product availability, and risk management.
The next versions of Apple products like iPhone and iPad are expected to have the capabilities to improve many elements of voice recognition. (It is possible that Apple could copy from someone. However, they have a way of bringing things to mainstream.) Over time, many other phone companies will adopt that feature, and it will become common.  The result is that over time, many companies will build products around voice computing feature.
In Africa, banks can integrate the feature so that customers can use their voices to execute basic operations in banking. For example, customers can speak to their phones to check their bank account balances by unlocking the bank passcode with voice recognition. At the bank side, AI (artificial intelligence)  will help to deliver the information via voice, just as many U.S. banks have automated answering machines that provide basic banking information to customers, via phones. Africa will go beyond that read-only information to the extent that customers can initiate small transfers via voice. The security frameworks must be worked out, of course.
Consider a user, not literate, that just finished a deposit in a Nigerian bank. Typically, the user will get SMS in his or her phone, depending if the person had subscribed. Under the voice computing model, instead of receiving SMS, the customer will receive a beep, from the bank, which will tell the user to speak to the phone. Using voice recognition, the system will validate the user and then provide the information on the amount deposited.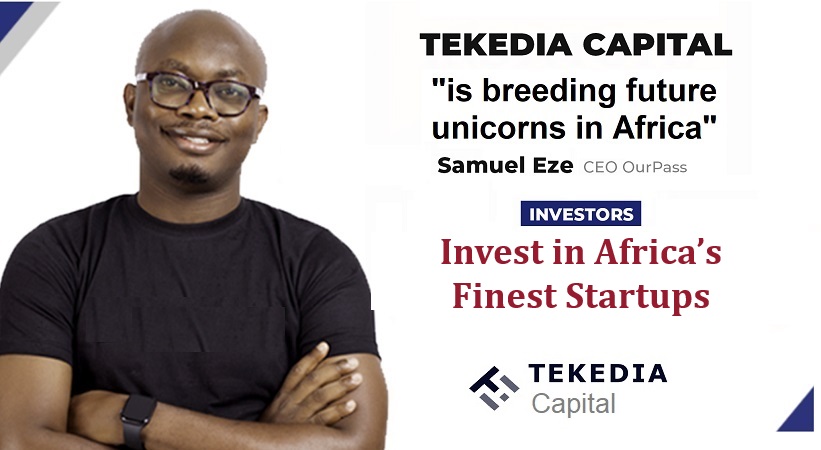 This will advance customer service and experience. However, voice computing is tough and still at infancy especially for a sector like banking where a mistake could be devastating. But technology improves and voice computing will improve over time. The banking sector must work hard to explore how they can drive this in the continent. It promises to be a key way to fix the issues of customer illiteracy problems.
All Together
I expect voice computing to continue to advance. Voice banking will be one of the main enterprise level applications that will be built on top of it for Africa. The banking sector in Africa must explore the opportunities. In Nigeria, for example, the BVN can be expanded to also include the voice capture. Bringing more citizens into African banking sector will require delivering services in ways they can understand. In the 21st century, one does not need to be literate to do banking.
---
Book a 1:1 (one-to-one) live video consultation and get personalized professional & business advice with Prof Ndubuisi Ekekwe here.