I remember the first time I made a phone call; it was 2002. Mom handed me the phone after speaking with Dad; I was so excited. I was all smiles that day. I had seen phones before then. One was in the landlord's sitting room – a land phone with lots of outside wires all over the electric pole. Each passing year saw diminishing number of wires on that pole until the land phone in our landlord's sitting room became part of the decoration. So, I came to understand that those wires belonged to a certain company – NITEL – and they were actually disrupted by those companies that made my 2002 phone call possible. Those companies are the mobile operators, the modern telcos.
Today, the table seems to have turned on the telcos. Here's Prof. Ndubuisi Ekekwe's summary of the current reality:
It is looking increasingly challenging for telecom operators in Africa. I can predict that African telcos have past their best moments. Yes, MTN, Glo, Airtel Nigeria and 9Mobile will struggle as Nigerians are provided with these new options to connect to the web. It is not just Google; SpaceX is coming along with amalgam of satellite players. Add the pains from OTT solutions like WhatsApp, you would understand why the telcos will have sleepless nights.

Simply, the future will look increasingly challenging for terrestrial operators. Because from internet balloons to satellites, telcos will be under-serve competition and many of them will die. By 2025, I do expect the top four telcos in Nigeria to merge to become two. The four telcos are now more than necessary with all the evolving options.  If they do not merge, they will lose value and that will hurt investors. The world is changing rapidly and the competition will be extremely ferocious that telcos as we have them will continue to see massive loss in ARPU. These GSM players disrupted CDMA players. Now, they need to find ways to survive.
In this article, I will examine two possible solutions that the Telcos can combine in order to get out of this quagmire.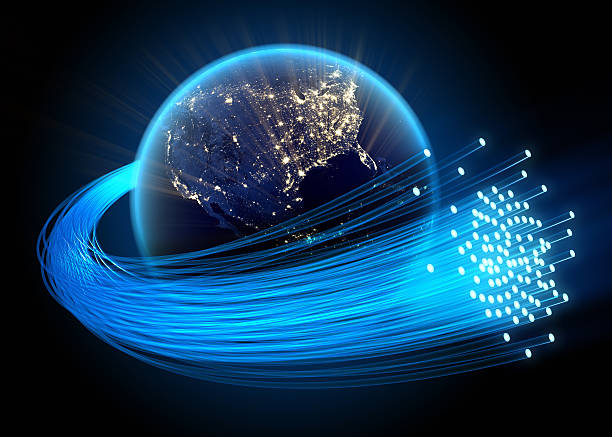 The Opportunities /Threats/Challenges
Finding new paths to glory will depend on how telcos leverage two key enablers – 5G and potential MVN (mobile verification number) – in the next few years.
5G
5G is crucial to the future of the telecom industry. Its characteristics of possessing an extremely high speed with zero latency (no lag) positions it as the major enabler for IOT, Driverless Cars, Remote Surgery and other areas. The value here is that telcos can provide better service to internet users while also gaining access to a new broader market of smart systems and IOT.
My position is in view of the recent activity in this space. With precision farming technologies coming onboard and Google launching AI lab in Ghana, smart system innovations will become mainstream in years to come and 5G will be vital as it makes that transition.
The telcos are best positioned to exploit the 5G advantage because they have at scale the very fundamental infrastructure required for 5G connectivity, Fiber Optics! But deploying the other necessary 5G infrastructure is a high cost investment in an uncertain market. Indeed, not many investors will be too keen! To be able to make this upgrade will demand cost effectiveness. One way is to utilize a passive network sharing model; it has been successfully utilized in India. The choice of India's model is informed by the many similarities that Africa and Nigeria share in common.
With Google building 200 Wi-Fi centers by the end of 2019, the short term impact will see a decrease in revenue for the telcos but may not be enough to be a real threat to their future survivals. This is because of the huge infrastructural cost associated with enabling 5G. Although, Google has the cash, the challenge is really if it will anchor such investments in Africa. If Google does view having 5G capabilities as integral to its future in Africa, it can form partnerships, lay its own fiber, buy an ailing telecom company or rely on the probable 5G-like service of Space X (Alphabet, Google parent, has invested about $1bn in Space X).
On the other hand, the Space X threat is more tangible. Nigeria's internet penetration is about 47%. Space X may have a better positioning to increase this number but it is important to note the demographics of the unreached 53%. The demographics are usually rural dwellers, mostly uneducated, not financially-capable to own smartphones. In the cities, where the 47% penetration is concentrated, the competition is going to be tough, especially in the short term. The winning model for any of the players will be 'better service at cheaper rate!' Space X is more likely to win there in the short term, but still that doesn't ensure its future in this space. Fiber optics is regarded as a fundamental infrastructure for 5G and future generations of networks. With the telcos' ability to upgrade to 5G (and future G's) with access to a new market of connecting smart systems, they possess the potential of gaining market advantage with a radical business model.
Elon Musk's promise of delivering 5G-like service to billions around the world is still yet a promise. The policy bottleneck associated with fulfilling this promise is even more challenging. Whatever the case, SpaceX must find a scalable way to deploy not only 5G but future generations of networks. If it doesn't, it may only end up as a good competitor, not really a disruptor!
MVN (Mobile Verification Number)
Fintechs in Nigeria have brought dynamism to the financial sector. But their current approach which depends on the bank Accounts of customers can only be marginally successful. With a unique customer base of about 30 million customers as verified with the BVN (Bank Verification number) for all the banks in Nigeria, the fintechs at their highest peak is only serving 16.7% of the market in a country of about 180 million people.
Telecom services have been crucial in the redesign of the financial sector in recent years. What's interesting is that the telcos have all the necessary capabilities to be the model fintech that will disrupt the entire banking system in Nigeria. MTN alone had over 53 million active lines in 2017, with the total for all the telcos at over 142 million active lines. Let's not forget that many of these telcos have presence in many countries; clearly, the telcos have a last mile advantage over the banks.
Just like the issues of transparency and credibility were addressed using the BVN, especially in managing multiple bank accounts, the telcos can make a similar provision using the MVN; Nigeria was reported as the country with the highest usage of multi-Sim phones in the World. The MVN will serve to authenticate the digital identity of the customer just like the BVN. The mobile phones of these customers is an ideal platform regardless of whether they have internet connectivity or not; it is on record that the number of transactions performed using the USSD service has more than doubled the number of transactions on mobile banking platforms for banks offering USSD.
As the telcos fights for their future, they must find new ways to unlock value using the capabilities that they already have. The trend of decreasing ARPU is most likely to continue for telcos as OTT applications continue to depress revenue even as they lose 10 million customers to Google's Wi-Fi project. Also, SpaceX looms on the horizon! The financial services sector provides an exciting prospect that telcos should not fail to consider. The key challenge in exploring this opportunity is Policy. Exploring this opportunity isn't all grey area for telcos; Safaricom has modeled how it can be done.
All together
The Telecom sector is definitely not going to be the same. For the Telcos to remain in the game, it will require a redesign that focuses on leveraging their capabilities to unlock value in other sectors, finding innovative ways of deploying better technologies while keeping cost down, and designing new roadmaps that position them for glory in the long term. I hope they succeed.