In this digital era, it is no more what you know but what people think you know that really brings progress. Get over the shyness, write your first professional article, and see how things will open up. Here, I have listed some suggestions on how to build your professional webinality (web + personality).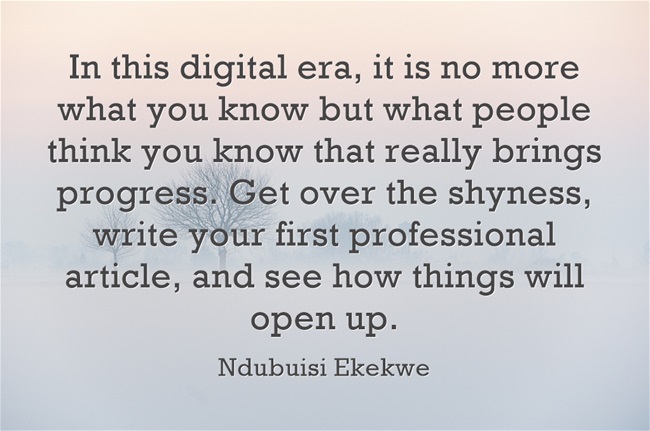 ------
1. If you run a startup, explore our
Private Client Services: Startup Growth
(no monetary payment required).
2. Publish your
unpublished and exclusive articles (click to submit)
at Tekedia.
3. We offer
Advisory Services
(technology, growth strategy & innovation) to startups and companies of any size.