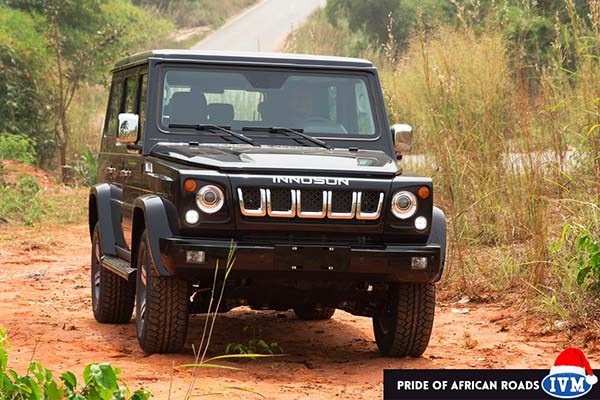 Innoson Vehicle Motors launches its brand of ride-hailing service, IVM Cruise, today. It begins at Enugu with other cities coming. The IVM Cruise ride-hailing service from Nigeria's foremost vehicle manufacturing company is unique as it offers drivers, aptly named pilots, a chance of becoming owners of brand new Innoson vehicles after a period of three years in which the cost of these vehicles would have been paid.
IVM Cruise is a technology-driven ride-hailing service. It offers commuters a platform for requesting pickups and drop-offs from their various locations to their destinations. The IVM Cruise service is designed to operate on an incremental digital architecture in line with modern trends in the city transportation industry.
As I noted when this service was originally announced, this is a great playbook. Yes, no matter what happens, profit or loss in the ride-hailing business, this service will make Innoson vehicles popular on the roads and will then push many people to go and buy them. It is a slam dunk: I am seeing these cars everywhere, and I am going for one myself. Call it a great double play strategy.
This is a double play strategy. He can lose money on this but in that process, he will create a brand where IVM vehicles become common on the streets. Just like that, everyone goes for IVM. Brilliant call by the legend as he can capture value via sales through brand awareness triggered by IVM Connect.

The risks are on the aggressive two year hire purchase plan which I think may not be possible. Also, the vehicle-hailing business has not shown capacity to be profitable at scale anywhere. But the little losses may bring popularity through awareness this will bring.

When great entrepreneurs emerge, nations rise. Well done Innoson Motors.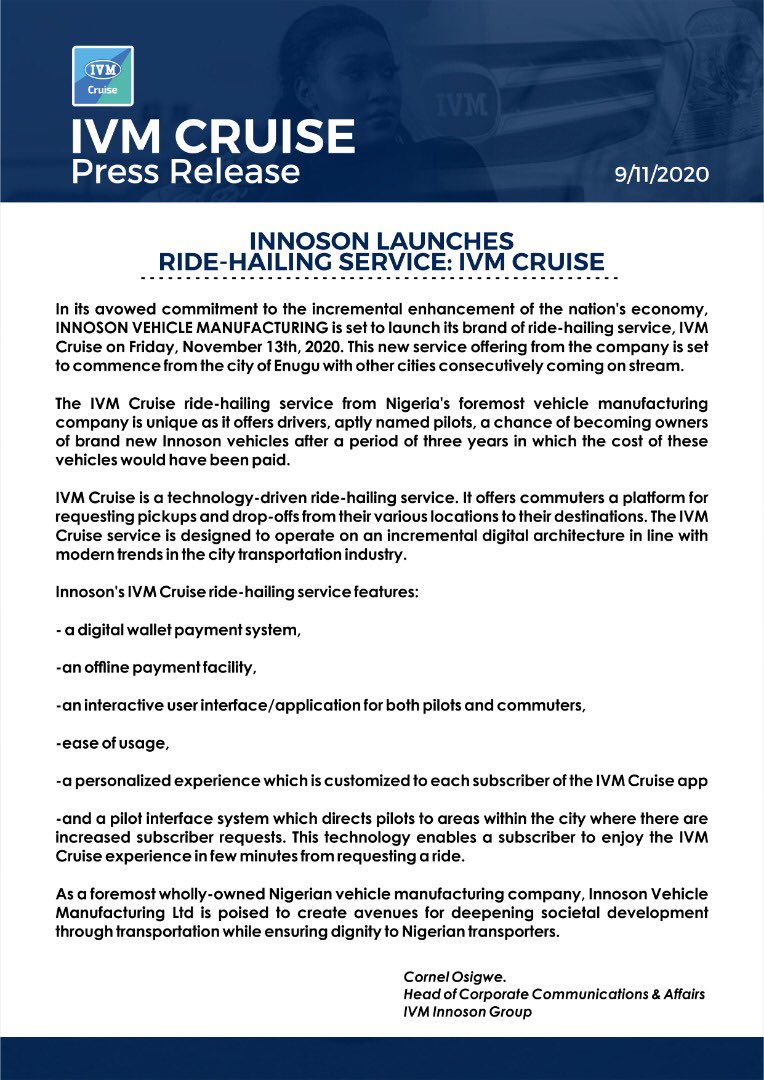 *some contents from a Whatsapp share
---
Book a 1:1 (one-to-one) live video consultation and get personalized professional & business advice with Prof Ndubuisi Ekekwe here.