Microsoft is my definition of what a great business should look like; well diversified product portfolio (Azure, Windows, Office Suite, Xbox etc.), organically grown (had to IPO due to regulatory hurdles), operating system strategy (Windows OS and Office 365), and primarily B2B business.
My reasoning when it comes to business is usually very simple; I'm more drawn to selling a US$3,000 product to 2,000 businesses and making US$6,000,000 as against selling a $6 product to a million people to generate the same amount.
Although B2B is my personal favorite, when it comes to big markets and big businesses, B2C businesses take the central stage. Seven out of the 10 largest businesses by market capitalization today operate primarily in the B2C market segment. B2C makes a lot of sense here considering that having a large number of people to push a product to doesn't just create an opportunity to sell and make huge amounts based on economies of scale, but an opportunity to up sell and cross sell additional products and offerings.
Some of the largest businesses in Africa; Naspers, Vodafone, Safaricom, Dangote group and the likes are largely B2C businesses. My personal ideology might still be valid, but building B2C businesses has consistently proven to be one of the easiest ways to build large and successful enterprises.
In Nigeria, some of our largest businesses operate primarily in the B2C market segment, and unlike technology businesses, most successful businesses in this segment tend to offer products that are deemed to be essential.
Competition dynamics in the Nigerian B2C market space also looks very different. Competition is usually based on product quality (Golden Penny Pasta vs Dangote Pasta), supply chain efficiency (Dangote Cement vs others), first mover advantage (Indomie Noodles vs others), or democratization (Transsion Holdings vs others).
Building a B2C business, especially in a continent with a user base as large as Africa just feels like the right thing to do if you're trying to build a massive enterprise in Africa.
B2C Technology Businesses
As much as building a B2C business in Africa may be the smart way to go, building a pure B2C technology business in Africa is hard.
Some of the leading technology businesses in Africa (Flutterwave, Paystack, Andela, CcHub, Lifebank) operate primarily in the B2B market segment. Jumia, one of the largest B2C technology firms operating in Africa has gone sober (after raising US$823 million in venture capital) and is desperately chasing a seemingly elusive lady called profit. OPay's pure B2C businesses (ORide, OTrike, OFood, even O-my God) all failed to scale in ways the founders would have liked.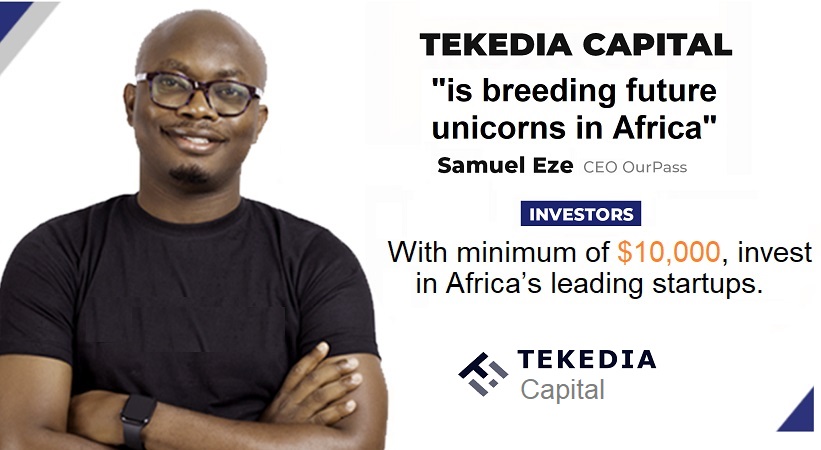 There are two major problems with building successful B2C technology businesses in Africa;
one is weak consumer spending power; in a continent where one in three people (around 422 million people) live below the global poverty line of $1.90 a day (not necessarily a true test or margin of poverty), people tend to lean more towards products and services that are considered essential due to very little discretionary income (my piece on market sizes and classes explains this further). Digital products are in most cases not seen as very essential.
To design against this, a good number of businesses have chosen to temporarily lower the prices of their services in a bid to draw more users to their platforms. This strategy may work in the short term, but is extremely unsustainable in the long term. Strategies like this drive CAC (Customer Acquisition Costs) through the roof, and make it extremely difficult for businesses to achieve profitability later on. In its bid to become profitable, Jumia has had to shed off a lot of calories (money invested in CAC), and this can be clearly seen in dropping GMV (Gross merchandising Volume) numbers in recent quarters.
Jason Njoku, the Cofounder and CEO of African streaming video on demand platform IROKOTv recently announced that they were halting their growth efforts in Africa, and choosing to focus more on their North American market segment which could essentially increase their ARPU (Average Revenue Per User) from $6.3 to somewhere between $25 – $30 per annum, effectively reducing their monthly burn rate from US$300,000 to somewhere below US$50,000 – a staggering 600% decrease. It is extremely difficult to continually create value for a market you cannot sustainably extract value from (Note: all things being equal, I personally expect Netflix to acquire IROKOTv sometime in the future ).
I recently came across a postmortem article on TechPoint written by the founder of a music distribution platform called CakeTunes.
Key takeaway: of the 100 beats at $100 he sold, he wasn't able to sell a single beat to a Nigerian. The closest he got to Africa was Cape town, the majority of his buyers were foreigners.
The second major reason African B2C technology businesses struggle is customer apathy;
As much as people may find value in your product, their inability to afford it (and other factors) may push them to find other seemingly elusive ways to use your product without paying for it.
How many Nigerian graphic designers have ever paid the $20.99 a month fee they're supposed to pay to use Adobe Photoshop? How many music producers paid the $199 lifetime fee to use FL studio? And you reading this – is the Windows 10 or 8 or whatever OS you use original or you owe the vote of thanks to a couple of Computer Village boys selling cracked versions of the software for less than N1,000?.
The first Bolt ride I took in 2020 cost me N2,000 as against the N700 or so I would have paid based on the first time discounts I got. My concern isn't that I paid more for the service, my concern is that that N2,000 did not find its way into Bolt's pocket, but into the driver's pocket. I was desperate, in Ikeja at Lagos rush hour, and carrying too much load to enter public transport with. Considering the fact that the three other drivers I contacted refused to ply my route due to overarching traffic, the disintermediation of Bolt was the most reasonable thing to do at that point.
My brother recently told me of a cracked Netflix version (which has been clamped down on) that allowed users to use Netflix unlimited for free. He said the guy cracking it was charging N500 to do so – cynical application of intelligence, and one of the major reasons B2C technology businesses in Africa struggle to scale.
Business Model Redesign
We apparently can't stop building B2C technology businesses (how will I keep trading stocks if there's no Bamboo), so my solution is a business model redesign. The business model of primarily and directly charging users for your services may not necessarily be the way forward, in the long run, we may need to employ a business model redesign.
My solution is a B2B double play.
B2B Double Plays
I've been writing a lot about double plays, especially data double plays for the past couple of weeks.
In essence, a B2B double play allows a business to profit off another resource the business is generating to help it spur its bottom line.
Facebook ads are a prime example of a B2B double play; Facebook provides B2C services for users, allowing them to connect with people around the world. Consequently, it owns a huge platform, and access to a lot of user data, this allows Facebook to design its own B2B double play – selling ads to advertisers on its platform.
Robinhood, the commission free trading platform, is another prime example of a B2B double play. Robinhood's business model is built around offering users commission free trading on its platform (which was definitely not the norm in the industry when it started off), if Robinhood doesn't charge commissions (an effective customer acquisition strategy), then how does it make money? Among a host of other mediums is through what it calls rebates – selling its trades to market makers.
Robinhood reportedly made around US$180 million in Q2 2020 alone selling trades to market makers.
Robinhood's model is built around volume. Tesla's stock rose by 780% in 2020 alone, fuelled by a variety of factors of which a couple of millennials with spare change, a Robinhood mobile app, and very little knowledge of how the stock markets work weren't an exception. There are even reports of Robinhood selling trading data to Hedge funds to allow them to have a better understanding of the market (my piece on data double plays and creating the perception of God explains this factor deeper).
The Music Industry Paradox
The Nigerian music industry is a clear example of how a B2B double play works.
The majority (if not all) of Nigerian musicians do not make any serious money selling songs. As much as platforms like Boomplay, AudioMack and even Apple Music are trying to solve this problem, the incentive and tendency to disintermediate [sic] still remains high.
The majority of people would rather get the free versions of a song than outrightly pay for it, regardless of how much they value the artiste.
So how does a Nigerian artist buy a US$1.5 million property in Banana Island, and another a Lamborghini Urus? B2B double plays.
When an artist creates a song that goes viral or becomes a hit, album sales may not necessarily bring in the money, what happens is that the value (fan loyalty and Influencer value) of the artist that sang the song goes up. He starts getting called to perform at shows. The show organizers recognize his value (fan loyalty level), and assume that his/her presence at their event will subsequently attract his/her fans.
They're usually right. The idea is that these fans who already have your song (that they refused to pay for) on their mobile devices will still pay depending on the nature of the event to watch you perform a song they already know, and have downloaded on their mobile phone.
Subsequently, top brands looking for ways to connect with your fans will pay you a premium (endorsement deals), to have you use and wear their merchandise to promote their product.
As much as I do not support his music, and I find his lyrics and musical candor abhorring, Naira Marley is a very good example of an artiste that understands this business model and has taken advantage of it through his Marlian movement.
In the Nigerian music industry, the song itself is the B2C strategy, but show performances and endorsement deals are the B2B double plays. In other words, the song is not the product, the artist is.
Designing your own B2B Double Play
Building your own B2B double play starts with recognizing your places of value.
Every business has or creates some kind of value (excluding the core product) that can be repackaged and sold as another product.
Recently, I was looking through my old notes when I came across an exercise book from Vistaline a popular printing company in Nigeria that had a university in Ghana advertised at the back. As much as that advertisement isn't enough reason for anyone to send their ward to that school, that advertisement built awareness, and awareness is one of the differences between a commodity product and a real product, some unknown Chinese smartphone and a Tecno device, and a product that sells primarily because of it is cheaply priced and one that scales and takes advantage of its brand.
Exercise note books are an ubiquitous consumer product that people purchase regularly. Apparently the executives at Vistaline figured that instead of putting a multiplying table at the back of their notebooks, they could design a B2B double play by selling that space for advertisement to businesses looking to build product awareness and make some good money doing so. A win-win situation for everyone.
If you want to effectively build a B2B double play, you must be able to find and recognize areas where your business can create value regardless of its core product, and double down on how those areas can be repackaged to build new products.
Conclusion
Properly scaling a B2C technology business in Africa has continued to remain a hard nut to crack, however strategies like B2B double plays that allow businesses find other areas of value within their business that they can capitalize on to birth new products out of, may just be the key to changing the narrative around B2C technology startups in Africa.
Inspired by the Holy Spirit
P.S1: to talk more about strategy and double plays, or for consultation services, you can send an email to [email protected]