Like other states in the south west region of Nigeria, Osun state is blessed with mineral deposits such as clay, granite, talc, dolomite, feldspar, quartz, limestone, mica and gold that could spur its growth. The state is also blessed with water resources that could be explored for domestic and industrial purposes. Despite these, the youths who constitute a larger percent of over 4 million population are yet to get government's attention on the enabling infrastructure capable of exploring inherent opportunities in natural resources, agriculture, technology among others.
Ayodamola Olu-Ayoola, cofounder and CEO of AppCity LLC in the state, is one of the youths who believe that successive governments failed to address challenges preventing the youths in the state to actualise their potential through entrepreneurship. In spite of the former governor, Rauf Aregbesola, infrastructure upgrade which earned him accolades across the state during his first tenure, Ayodamola believes that the upgrade had no connection with making Osogbo, the state capital, an emerging startup ecosystem.
He is one of the startup founders and professionals in the state who are not comfortable with a number of statistics on establishing and doing business. For instance, he does not know how to describe the inability of the state to have share of various support startup funds entering Nigeria in the last two years.
In one of the posts, announcing the StartupOsun 2019 Conference, he and his colleagues note that "In 2018 a total sum of $334.5Million was pumped into the Nigerian Startup Ecosystem, none of these startups are affiliated to Osun State, obviously not for the lack of ideas but for the lack of information and guidance.
2019 Second Quarter Report for Startup funding already revealed that $73.68 million, that is approximately N26, 524,800,000, was pumped into the Nigerian Startup Space, again Osun Startups not represented. Imagine what a quarterly private funding of N10 billion will do within the Osun Private Sector Space, the ripple effect on employment, quality of living and the overall economy."
During the regime of the former governor Rauf Aregbesola, we had OYES, a social net programme for unemployed citizens. Throughout his tenure, any significant impact of the exit programmes associated with the initiative?
To be candid, I'm really hoping that the present governor, Gboyega Oyetola, will do much better than his predecessor, Rauf Aregbesola. OYES is just a social programme to keep some young people busy doing something. It did not particularly lead the youths to anywhere. If you have been keeping the environment clean for four years, what skill has that added to you. Has that improved your learning in any way? No.
So, it is a programme that was not planned to yield particular impacts other than deciding the particular number of people being given particular stipends monthly. You didn't equip them with any skill. So, there is no room for growth.  If you have ten thousand youths doing that where do they grow to? Do you have these ten thousand youths been necessarily employed three or four other people? If we have failed in that category it means that it was just what it is. The social net programme; you just look for people to give money per month. It is more like a hunger alleviation programme not particularly youth development programme. It is not empowering, just to put it clearly. I don't see any particular impact of that programme. I do not see. I expected much more than that from a government of a state. Your goal should be to get your young people self-sufficient enough. That is what the government is supposed to do.
Based on the infrastructure upgrade in the last 8 years, do you see Osogbo as an emerging startup ecosystem?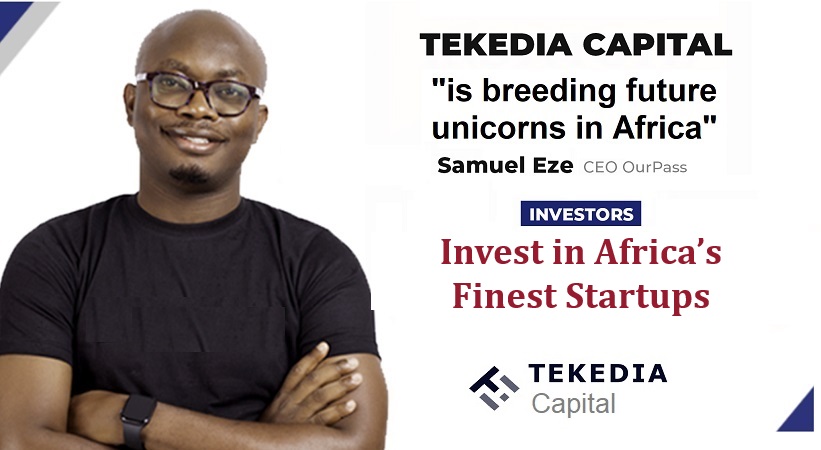 To be honest, if there is any infrastructure upgrade in Osogbo, they are the new buildings of the schools, I am talking about the schools that have new buildings, I'm talking about high schools, middle schools and you would be talking about road construction, the completed ones and the ongoing ones they have completed ring roads and all of that. As relating to startup ecosystem, I don't believe that in the last six years anything was actually done.
Does Osun state government even understand there are reasons to have startups? We don't even have a hub yet. A tech hub, we don't have any tech school for development. We don't have biotech, we don't have tech, and we don't have any particular leadership for software developers, nothing like that.
We don't have a Google Business group, Google development group in the state. But I'm always optimistic, as you can see, the initiative to organize the StartupOsun conference. We want Osun state to emerge as the startup ecosystem but if we are to do that we would be asking for a more intentional infrastructure upgrade that is needed for a startup ecosystem to actually emerge.
Based on Ayodamola's views, it is obvious that the current administration has a number of challenges to contain to actualise strategic objectives and goals in Osun State Agenda 2018-2020. As opined by Ayodamola, it would be disastrous to expect state revenue to be N1.2 billion per annum by 2024 and N1.8 billion by 2028. It would also be a waste of time and resources confining the youths or unemployed to social net programmes and expect over 23,000 jobs by the end of 2020, over 28,000 and 33,000 by 2024 and 2028 respectively. The big question among the youths across the state is that, is Governor Oyetola ready to implement a youth agenda as presented to him and other candidates before the 2018 governorship election?