We have put them together: selected testimonials from our participants. Our mission is simple: nurture innovators and project champions, and accelerate their leadership & managerial ascent. Check here for the next edition of Tekedia Mini-MBA. For the latest testimonials, click the Testimonials page here.
From a sample survey, we received 4.7 of 5 from our co-learners and members. We will keep improving.
---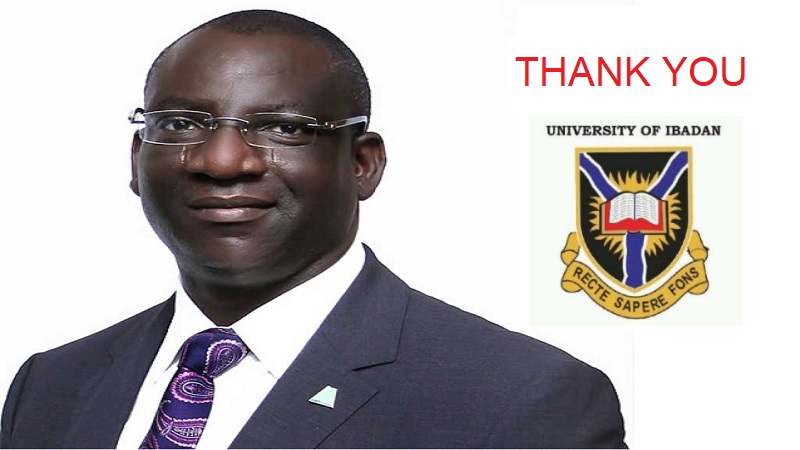 ---
A Letter from a leading manufacturer – Soulmate Industries Ltd
---
A testimonial from a Tekedia Mini-MBA 1st edition participant, Franklin Okafor FCCA, CFE: "The program was 'loaded'. Informative. Insightful. Practical and knowledge-filled. I'm better off than when i started in February." He then throws a challenge: "If you have the means, please register for the next batch starting on the 22nd of June. Thanks Ndubuisi and the entire faculty." Source: LinkedIn
---
---
"Am very impressed by the quality of facilitators and level of knowledge they are sharing with us. Top notch!!!. I have been  motivated to watch and follow through from the start (Prof. Ndubuisi Ekekwe) to the end (@Bola Adesope). Believe, this course is worth taking. Am looking forward to spending more time on this platform in the subsequent module. #Building a community of Innovators. Thank you." – Niwa
"I enjoyed the Design Thinking class. It is very detailed, the case studies make it even more interesting. I have had Design Thinking classes before now, but this is the first time any facilitator will be breaking it down this much. Thank you, Mr. Aderinola Oloruntoye." – cerio
"I really enjoyed the Innovation and digital transformation  lessons. really detailed and motivating" – ever
Source – (source)
---
"Thank you Jeff. This is Kennedy Offor from Tekedia miniMBA. I enjoyed your lecture, the pace, content and presentation style. You always preempt questions the listener might want to ask and address them. As a lecturer, I learnt something else from your presentation outside the content. I hope to adopt your approach, with little modification, in my own lectures. I scored your presentation 9.5/10."
From Kennedy Offor, PhD, a Tekedia Institute Mini-MBA member to our Personal Finance and Wealth Management Faculty, Japheth Jev, ACMA, CGMA, ACA,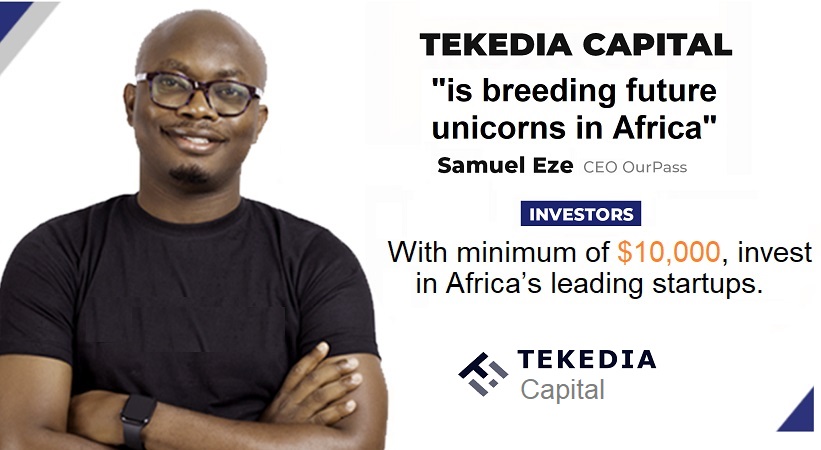 ---
(source)
---
Tech Legend, Herman Chinery-Hesse, Endorses Tekedia MinI-MBA for African Youth [Video]
---
He attended Tekedia Institute Mini-MBA and used that knowledge to develop a new operational model in the company he works in United Area Emirates (read Dubai). It was so good that his company celebrated him. They shared it on Tekedia Mini-MBA WhatsApp Group, and I want to congratulate our member. Do more, fix market frictions and advance the wealth of nations. Congratulations Paschal Osita Onah. 
"Tekedia Institute is a gift to Africa, and as Christmas and end of the year approach, gift 4th Edition to those young men and women you may meet when you travel" Paschal Osita Onah (source)
---
Dr Temitope Farombi is building a great healthtech business and she has credited Tekedia for part of her success.
Congratulations Dr. Temitope Farombi, Online Health Founder and Tekedia Alum
---
---
"a great learning platform " Source
---
"It has been an impactful journey which I'll forever cherish. My business ideas have grown bigger than myself, thanks to Tekedia and the world class faculty members who made sure we were fed with the best materials on business & innovation. Keep taking Africa to the world." Sally Ewune, Founder and CEO Dunamis Solutions Central African Republic
---
(source)
Class Assignment – a sample from a participant.
---
Source: LinkedIn
---
Amazing testimonial from Singapore on Tekedia Mini-MBA. 
---
Tekedia Mini-MBA Experience Has Improved His Consulting Practice
"Initially, I was confused about doing the programme because many people have told me that MBA is better when it's done in the classroom. That's why I contacted you before registering for the Tekedia Institute's mini MBA. Now, I realised it is not a matter of physical classes but having a platform that ensures knowledge co-creation and sharing.
I just delivered a number of strategic business documents to some clients. The beauty of the execution was that I was able to apply atoms and neuron of the programme.
Thank you. " Mutiu Iyanda (Source)
---
"You can say that again Prof. The kind of value been delivered at the Tekedia institute vs the cost is incomparable. I just completed the second edition and will surely be registering for the next editions; reason? To continue co-learn and co-share with the different communities in those editions..to evolve together systems, constructs, and solutions that will continue to fix market frictions and the dislocations in the various sectors of our economy. God bless you Prof and all the faculties for the the good work your are doing. Wale Raphael Yusuff, Managing Director Wartsila Marine & Power Services Nig. Ltd."  (Source, comment section)
---
He failed the exam twice (62%, 78%) and just passed on the third attempt with 92% by relying solely on Tekedia Mini-MBA. The Chartered Institute of Management Accountants (CIMA) is a UK based professional body offering training and qualification in management accountancy and related subjects.  Idris Onifade credits attending Tekedia Mini-MBA as the deal: "I enrolled for Tekedia mini-MBA, and I continued studying on my own. Our lectures on Change management, cyber security, block chain were very useful. Fortunately for me, my question was on cybercrime, internal control and block chain as God will help me. I also listen to the lectures on the same topics overnight for the exam." In a nutshell TEKEDIA is major contribution to my success.  Source
---
From a business leader – he shared experiences from Tekedia Mini-MBA
Tekedia – A Disruptive Product In An 'eduflation' Market – JOHN MC KEOWN
---
Thank you OLEGHIBE-MOORE KINGSLEY BSc Acc,MBF,MSc Fin,PGDE,TRCN for choosing Tekedia Institute for your continuous education needs.
---
"Though relatively new in the core business world, this is the best business book I have read after reading some international ones. Thanks, Prof Ndubuisi Ekekwe for this book and all your faculty for this platform. I have taken numerous courses on coursera and the like, but this platform is down to our business climate. Kudos" OkwyDavis, a Tekedia Institute member testimonial. (source)
---
He has two job offers (source)
---
---
A feedback from a learner to a faculty (source)
---
Sources: LinkedIn and Tekedia
---
---
A participant received a promotion after implementing a playbook in our session.
"Sir, I am overjoyed. I just received a promotion. On Thursday, I sent to my CEO a Covid-19 Continuity Plan, using the template you made available in Tekedia mini-MBA class. Early today, management asked me to present it via video. Ten minutes ago, I received an email from Head Admin that management wants me to execute that template, and they also promoted me. I am also getting a refund for my personal investment on this training. I want to say thank you to all the faculty for this service."
---
He got a job elevation
Source: Comment section
---
Our participants are advancing their firms
Participant class assignment
---
From a Fellow of Chartered Accountants

and a Bank Manager, here is a testimonial, below. Source: LinkedIn
---
A sample of a participant's work
---
"Sir, I discarded my business plan and used the Week 1 business canvas on the Challenge Assignment. Today, I am happy to share that less is indeed better: we received $25,000 from an investor. I want to thank all the faculty especially Mr. Azeez Lawal. His course on Fundraising with African sense is the best ever. I also thank you for a statement in one of the class videos, "Your customer can be your investor. Believe this… the best investors are customers". This investor is a customer and we will begin by serving his company even though we are a separate company." from a Tekedia Mini-MBA participant.
---
---

Source: see link below
An Executive Director who sent 4 staff wrote, thanking us. Interestingly, I am not sure my team gave any special discount. Possibly, they got the usual 20% off for registering at least four people. Certainly, I receive this on behalf of our Faculty. Ecosa Hybrid Network Limited, we wish you more opportunities in the market.
---